HUGO LIONS ARE PART OF THE LARGEST VOLUNTEER ORGANIZATION IN THE WORLD.
Lions are changing the world one community at a time, by addressing needs at home and around the globe. We are 1.4 million men and women who believe that kindness matters. And when we work together, we can achieve bigger goals.
Where there's a need, there's a LION
LIONS MISSION STATEMENT
To empower volunteers to serve their communities, meet humanitarian needs, encourage peace and promote international understanding through Lions clubs.
LIONS VISION STATEMENT
To be the global leader in community and humanitarian service.
Donate glasses and change someone's life. You can drop off your usable eyewear at Lions-sponsored collection boxes in your community. For information specific to locations in your community, contact your local Lions club.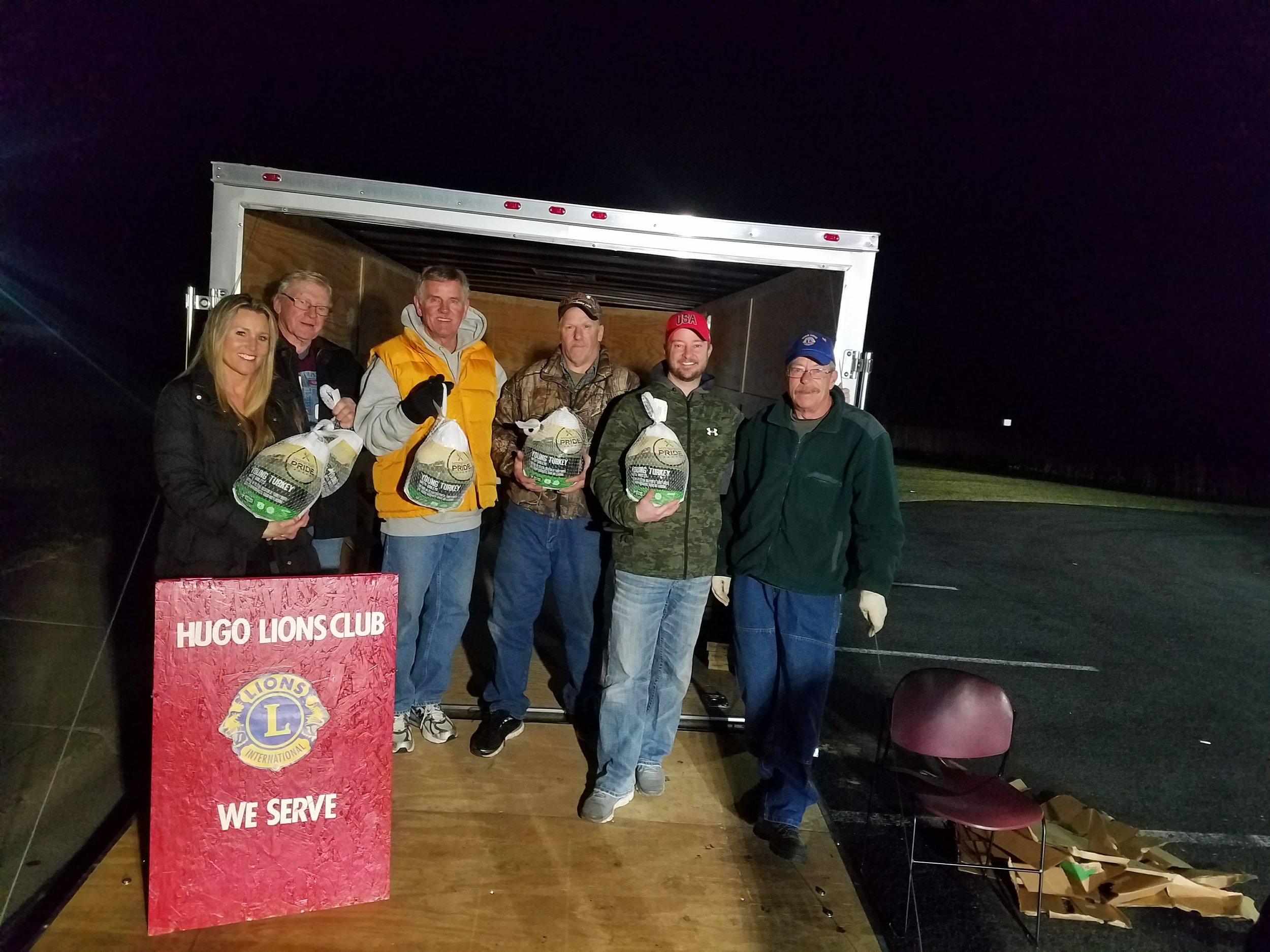 Hugo Lions delivering Thanksgiving turkeys donated by Grundhofer's with a match from the Hugo Lions to benefit the Good Neighbor Food Shelf.
Hugo Lions in collaboration with the Hugo American Legion Post 620 serve a complimentary holiday meal for the Hugo Senior Club.
Hugo Lions Community Golf Scramble
Our 2018 Golf Scramble at Oneka Golf Course raised money for the Hugo Yellow Ribbon Network. To register for this year's golf scramble on Sunday August 11th, send us an email!